Course description
What will you get from learning with Medu's Surgical suturing course?
What you will learn:
you will become familiar with the surgical instruments - there may not be time for explanations during the procedure.... and are you sure you know how to grip the needle holder correctly?
you will learn how to take care of a wound properly, what Langer's lines are, and what they have to do with aesthetic scars - not only safety is important, but also patient satisfaction!
you will learn how to tie surgical knots (with your eyes shut!) - the surgical team will certainly be pleased ;)
you will not be afraid to place sutures - not only the basic but also more advanced ones, for example, purse-string suture
Studies have shown that suturing skills retention is higher among medical students when teaching is spread over a time compared to single long courses.
[source]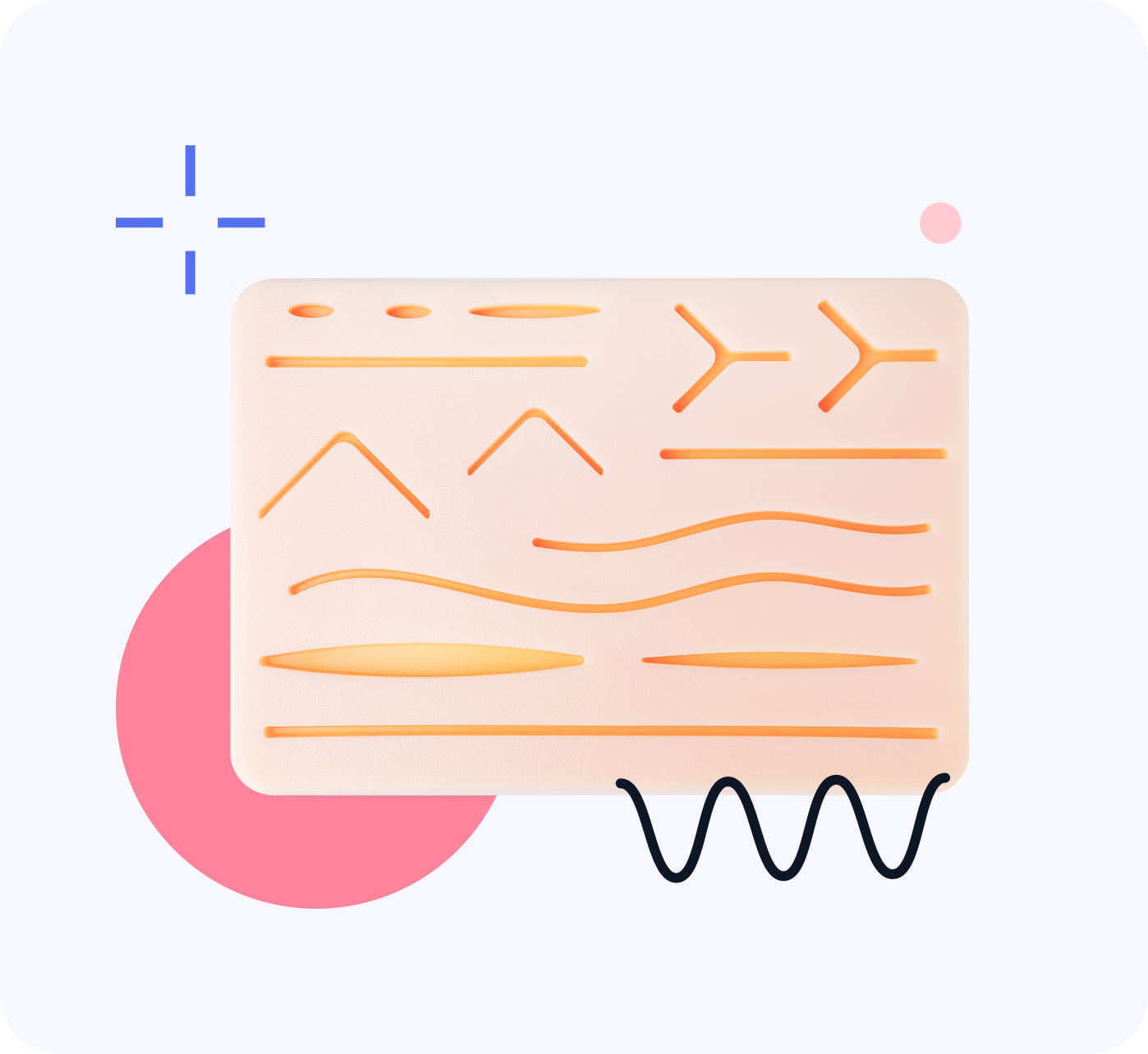 Contents
Module 1: Suturing basics
Intro
Your suturing kit
Wound types
Sutures and needles
Knot-tying
Aesthetic scars
Module 2: Basic sutures
Simple interrupted suture
Simple continuous suture
Horizontal mattress suture
Suture removal
Module 3: Intermediate sutures
Vertical mattress suture
Cruciate suture
Intradermal suture
Module 4: Advanced sutures
Purse-string suture
Inverting suture
Closing wounds with uneven edges